"THE CROSS OF CHRIST"
2nd Fundraiser Musical Gala
Palm Sunday, April 2nd, 2023
St. Clare's Church – 5:00 p.m.
D O N 'T D E L A Y!
G E T Y O U R T I C K E T S T O D A Y!!!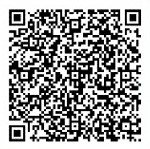 St. Clare's parish, in a joint effort with Our Lady of Guadalupe Parish and the Heralds of the Gospel (Toronto), is proud to present the second edition of The Cross of Christ. This sacred musical work written for four operatic voices and orchestra was entirely composed and now revamped by Romulo Delgado, one of Canada's top tenors, region finalist at the Hans Gabor Belvedere International Opera competition in Vienna, Austria. TENOR Romulo Delgado will perform his original work along with guest artists, Andrew Tees, BASS-BARITONE; Sara Papini, SOPRANO; and Lillian Brooks, MEZZO-SOPRANO. On the threshold of the Holy Week 2023, this Lenten concert is a catechetical musical presentation of Christ's suffering and of his tremendous love for us, meant not only for an audience that expects to enjoy some beautiful music, but also as an aid in one's personal journey of faith, a true preparation for the upcoming Paschal Triduum.
Please enjoy a: CONCERT VIDEO TEASER
Funds raised by the sale of tickets will be shared by all three promoting members. Funds raised specifically for St. Clare's will be earmarked for the ongoing maintenance of our church, specifically for the Church Flooring. Tickets are $100 per person and a portion of this will be eligible for a tax receipt.
Tickets may be purchased online: PURCHASE TICKETS
If, for any reason, you cannot attend, but would like to support our parish, your donations will be sincerely appreciated, and a tax receipt issued! Dedicated donation envelopes will be provided.